Is Keratoconus a Serious Condition?
In some cases, yes: keratoconus can become a serious eye condition and may even cause permanent vision concerns. But we can help!
We're here to manage your symptoms and preserve your clear sight. Through comprehensive eye exams and our medically-focused approach to eye care, we can provide you with scleral lenses to help you see life clearly and comfortably.
Start today by booking your appointment at Benchmark Eye Clinic.
Book Appointment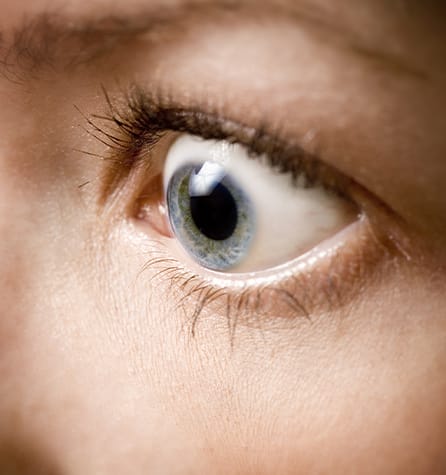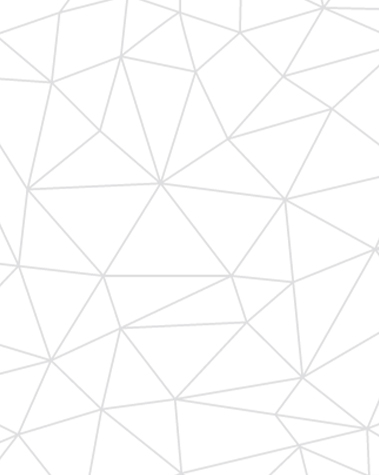 What Is Keratoconus?
Keratoconus is an eye condition characterized by the thinning of your cornea—the clear "window" at the front of your eye that allows light to reach your retina.
As a result of your cornea thinning, it will then bulge outward, leading to several different symptoms that affect your vision, eye health, and eye comfort.
Without treatment, keratoconus may cause permanent vision problems.
Managing Keratoconus with Scleral Lenses
One of the ways our team can help address keratoconus is by prescribing scleral lenses.
These unique specialty contact lenses are larger in size than traditional contact lenses and rest on the sclera (whites) of your eyes, giving them the ability to vault over your cornea and provide you with clear, comfortable vision.
Scleral lenses are a great way to make the most of your vision if you struggle with wearing traditional contacts or eyeglasses. We can also recommend scleral lenses to help address dry eye symptoms.
Keratoconus Symptoms & Risk Factors
Keratoconus typically develops between the ages of 10 and 25 and can progress slowly over the course of 10 or so years.
If we detect signs of keratoconus, we'll create a personalized management plan. If you're unsure if you have keratoconus, please visit us for an eye exam. The symptoms and risk factors could give some insight into how keratoconus can affect your vision.
Symptoms
Poor night vision
Eye irritation
Halos and glare from light sources
Light sensitivity
Blurry or even cloudy vision
Frequently changing lens prescriptions
Risk Factors
Family history of keratoconus
Chronic eye inflammation
Constant eye rubbing
Get Help for Keratoconus Today
We believe your vision should be healthy and clear for life. Get help managing the effects of keratoconus today and book your appointment at Benchmark Eye Clinic.
Book Appointment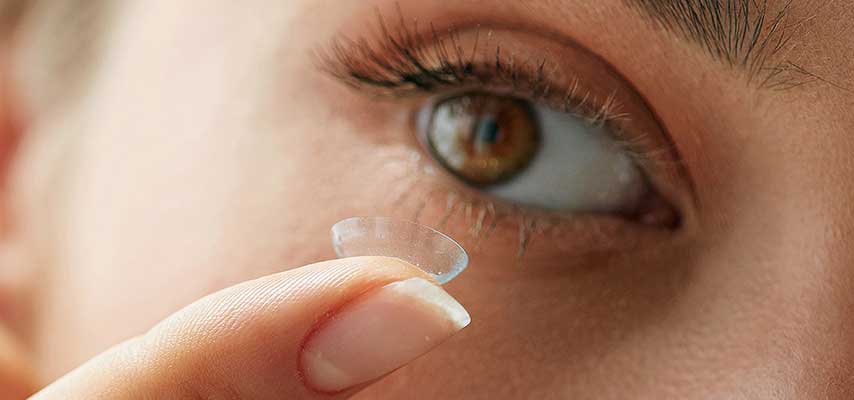 Visit Us Today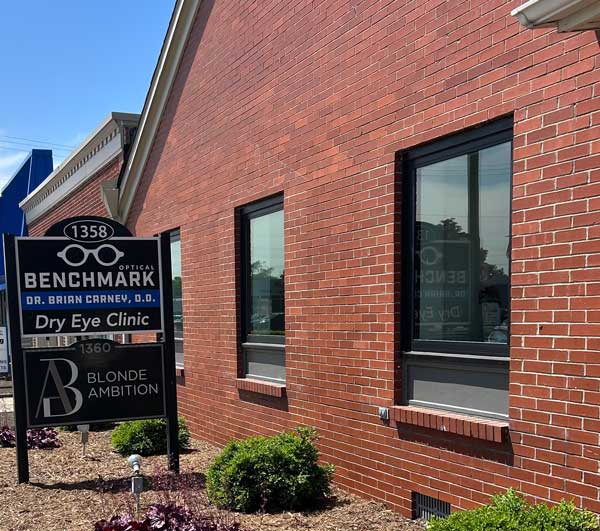 Our Address
1358 South Main Street

Plymouth

,

MI

48170
Hours of Operation
Monday

:

9:00 AM

–

5:30 PM

Tuesday

:

9:00 AM

–

5:30 PM

Wednesday

:

10:00 AM

–

4:00 PM

Thursday

:

9:00 AM

–

5:30 PM

Friday

:

9:00 AM

–

5:00 PM

Saturday

:

Closed

Sunday

:

Closed
Book Appointment
Our Brands
We've got eyewear options for the entire family, in every budget and every style. Our team will help you pick the perfect frames for your face shape and lifestyle needs.
We carry durable frames for kids, funky colors and shapes for trendy teens, and style-savvy classics for office-goers. No matter your needs, we can find you something that fits your prescription and looks good too!